Bentley Suffolk Ram Lambs – Sires Used
Middlemuir Messi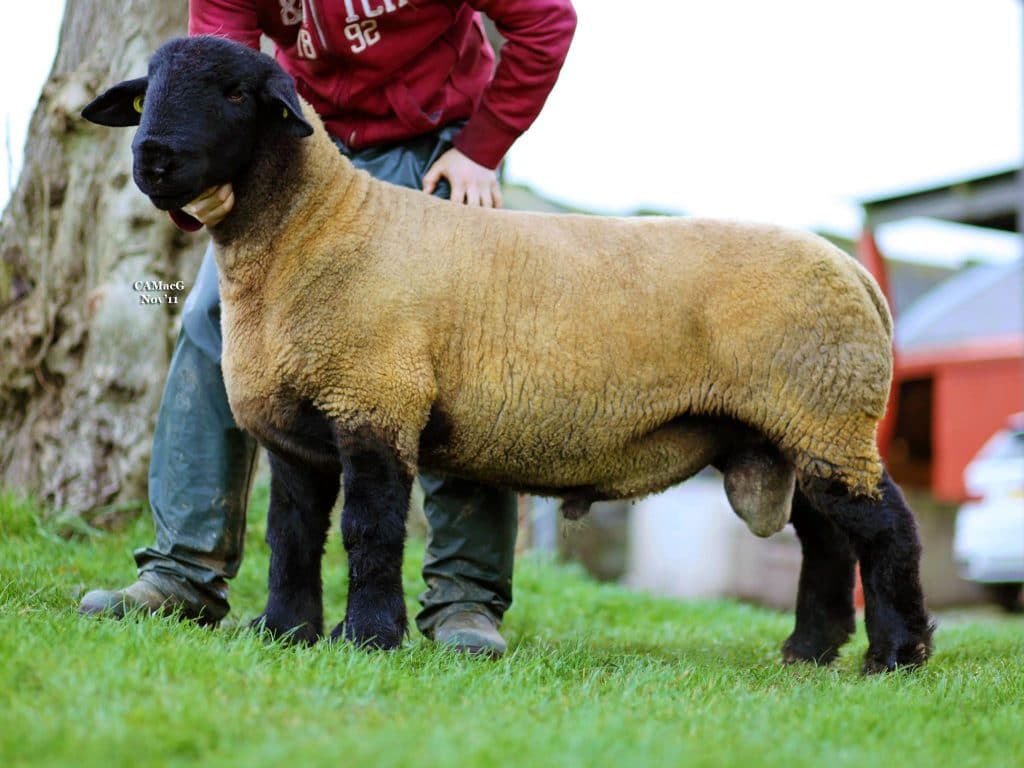 Messi is the sire of ram lambs to 17,000gns (Cairness Diamond Geezer) and grand sire to females to 32,000gns. He has bred tremendous breed character and quality in his lambs with us.
Rugley Terrific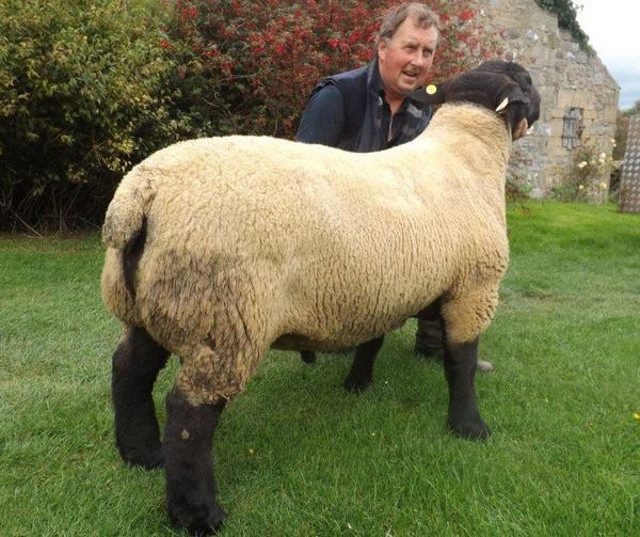 Terrific is one of the most consistent breeders in the Suffolk breed of the past few years. We were very lucky to get the chance to use semen from him and we have been very impressed. His lambs have tremendous carcass and full gigots. We look forward to CT scanning!
Bentley Bentayga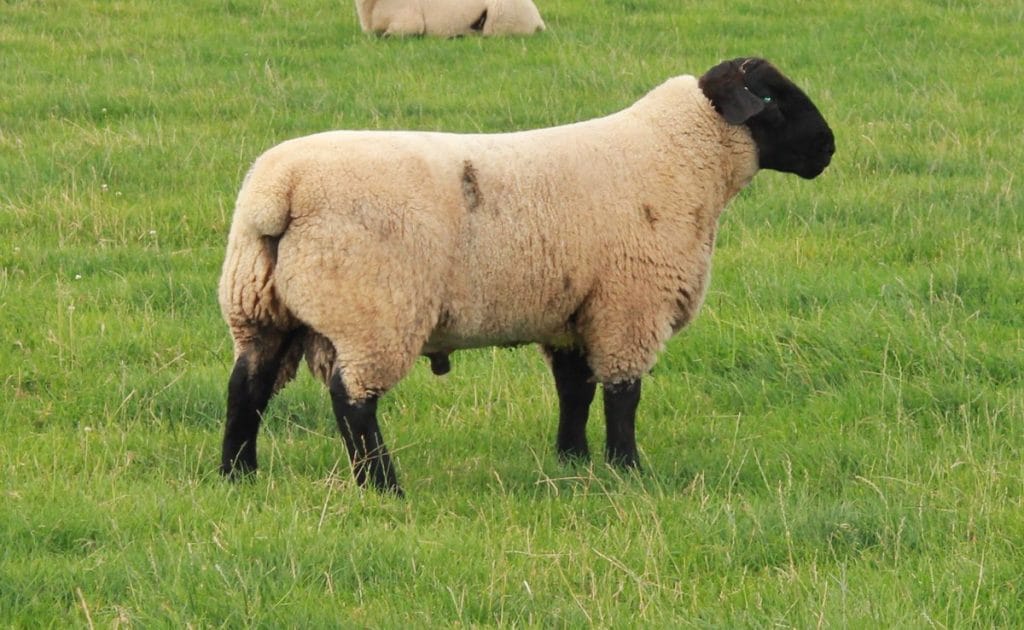 Top son off Midhope Jinx used in 2016. Very impressed with first crop of lambs.
Bentley Sapphire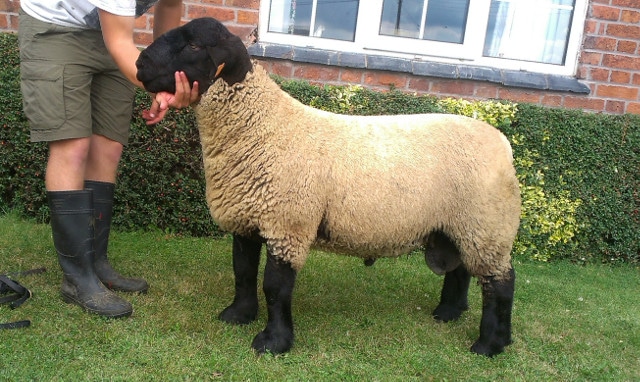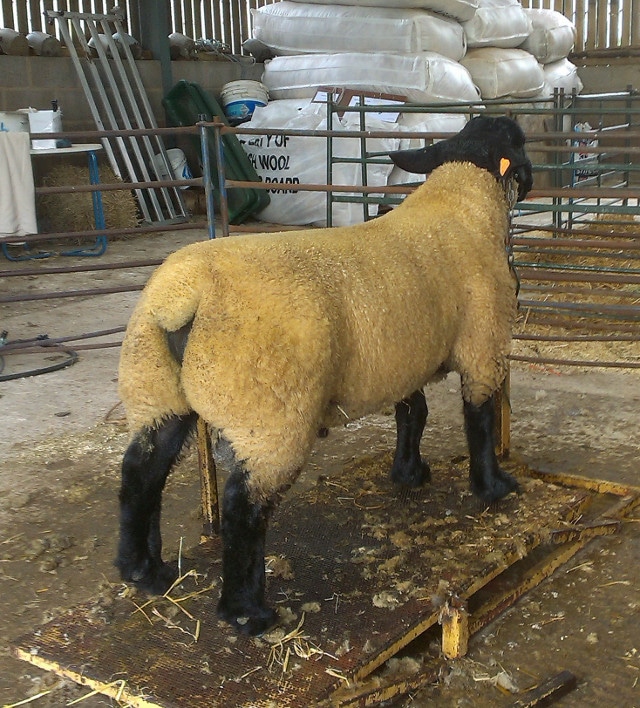 Sapphire was the top lamb bred at Bentley in 2014. His dam 239:N94 is the best Langside Premier daughter in the flock and has scanned twins again going into her 5th lambing. She is one of the best mothers and milkers in the flock and her maternal figures back that up. Sapphire himself was the outstanding lamb of the year and won breed champion at Ashby Show as a ram lamb. He sired lambs up to 1,300gns in his first year along with an outstanding batch of ewe lambs. Sapphire was used very heavily in his second year and we look forward to his next crop. Sapphire has breeding values for both Terminal and Maternal traits within the Top 5% of the breed.
Glenisla Grimaldi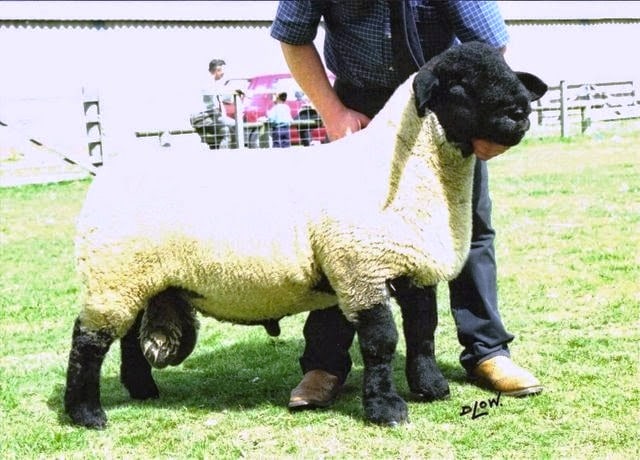 Grimaldi was a ram that we always admired. He was born in 2000 and has almost 500 progeny on Basco. He was a son of 10,000gns Muriesk Eurostar and a grandson of 75,000gns Stockton Almighty. His dam was by the 25,000gns Crosemanor Commander. Grimaldi has bred many registered rams, most notably the great Solwaybank Ranger. Grimaldi is in the Top 5% of the breed for growth rate and maternal ability.
Pexhill Coalition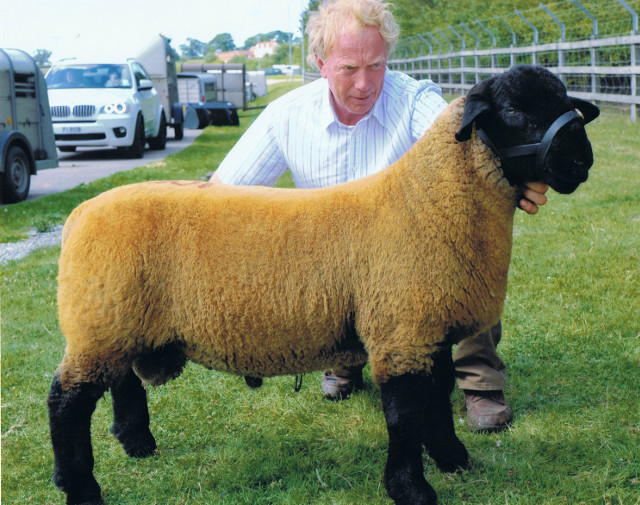 Coalition was jointly purchased in 2011 with John Key for 1,800gns. He is maternal brother to Pexhill Real Lucky 13,000gns. Coalition has tremendous breed character and colours and his ewes are now breeding very well within both flocks.
Donbraid Dubonnet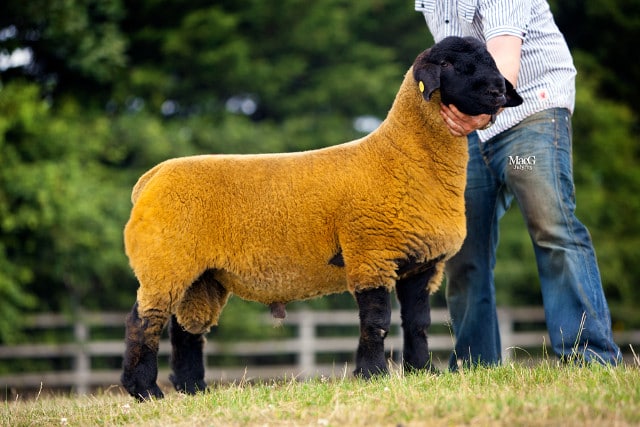 Dubonnet was 5th prize single ram lamb at the National Sale in 2013 and was jointly purchased for 2,600gns. His sire is Birness Bicardi who was the then sire of the year. He was 1st prize shearling ram at Rutland 2014 and is breeding very consistently, with a daughter selling to 900gns at the National Sale 2015.
Midhope Jinx

Midhope Jinx was purchased jointly with David Rossiter from the National Sale 2015. Jinx is sired by Hans Fokker 95 and is a grandson of the famous Sandyknowe Etterict 07-1. Jinx is a very correct ram, with excellent colours and fleshing. He has exceptional muscling figures and we are looking forward to his first crop of lambs in 2016.