About
There have been Hardings in Atterton for over 150 years and at Lodge Farm since 1903. Although family changes meant that the Bentley Suffolk flock was actually founded when Tom and his young family lived about 8 miles away at Dudley Wood Farm, Bentley; they returned to Atterton in 1966.
The sheep flock is of a high health status being Maedi-visna accredited. All bought in stock rams are ARR/ARR. Although we are not part of any other accreditation schemes, we export sheep annually which require a negative blood test for Borders Disease, Brucella Ovis and CLA.
The Bentley Suffolk Flock was first registered in 1960, and started performance recording in the 1980's. We have always aimed to produce a type of Suffolk most suitable to the commercial breeder. Over 120 rams (both lambs and shearlings) are sold annually to produce butchers lambs. Shearlings are reared, recorded and sold on a forage system. Prolificacy and growth rate have always been maintained as important factors, – and to that end the flock joined the Suffolk Sire Reference Scheme ; and are thrilled to have now had 3 ram lambs selected as reference sires – in 1997, 2000 and 2002.
The Bentley flock has also brought in genetics from New Zealand to improve functional traits. Lambing Ease, Vigour and clean back ends have certainly been improved through the NZ genetics. However, combining the NZ traits with the improved muscling traits from the UK Bentley suffolks has always been key.
The Bentley flock has always tried to maintain a classic breed type within the flock. Therefore many Champion rams have been used to improve that quality. Muriesk Masterpiece, Glenisla Gazzamataz (National Sale Champion), Fordafourie Sneak Preview, Cairness Impact (Royal Highland Champion) and Langside Premier have left a significant impression on the flock. The Bentley flock have been regular exhibitors and vendors at the Suffolk Society Shows and Sales, and have had Royal Show Championships 3 times, and both Male & Female Champion at the National Sale.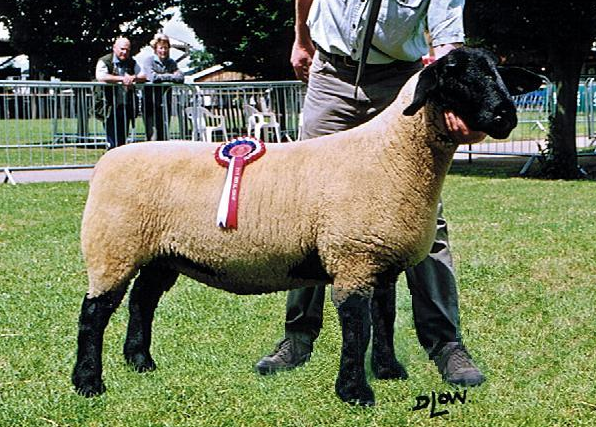 The Bentley Flock continues to evolve and by utilising breeding technologies such as Artificial Insemination, Embryo Transfer, CT and Ultrasound scanning and Signet performance recording, we continue to breed sheep fit for both the commercial and pedigree industries. Therefore with the industry focus moving more and more towards the better utilisation of forage, we felt our breeding programme needed to compliment that.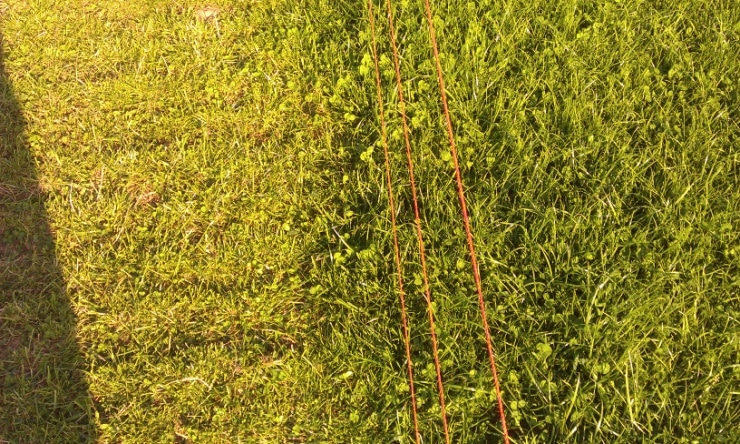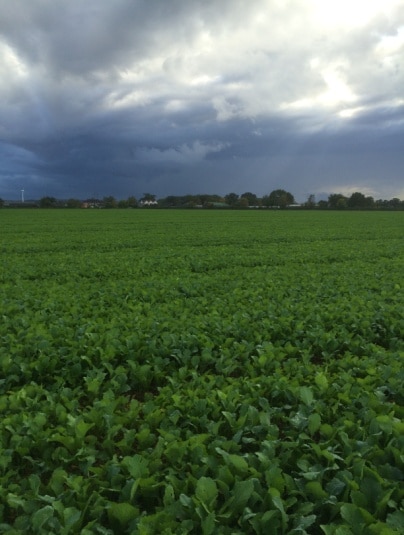 The Bentley Suffolk Shearlings, Hybrids and Halfbreds are now lambed in March/April and reared, recorded and sold on forage alone. The use of rotational grazing and better quality grasses has been both a learning curve and a huge success. It has also enabled us to select and breed animals that really thrive under this management.
We continue to learn and develop and we welcome any visitors to come and look around our system at Bentley Suffolks.