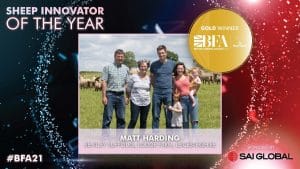 What a year!
In August 2021 we received a surprising phone call from Sarah at the British Farming Awards to say that we had been nominated for Sheep Innovator of the Year 2021.
Shocked and flattered, we agreed to enter the competition and submitted an overview of our business. Incredibly we got shortlisted as one of four finalists which were interviewed by an industry panel for the final stage. Last Thursday we headed to the NCC in Birmingham for the awards night, hosted by Vernon Kay, with Jeremy Clarkson & Kaleb floating around, it was an incredible night. Competing against 3 fantastic people and businesses, we were absolutely blown away to win and be awarded the title of British Farming Awards – Sheep innovator of the Year 21.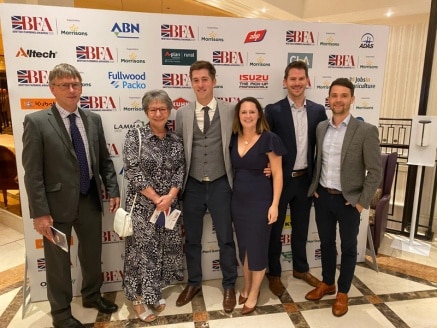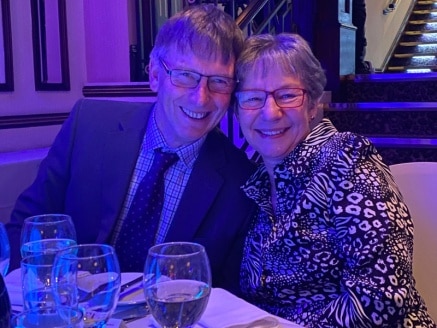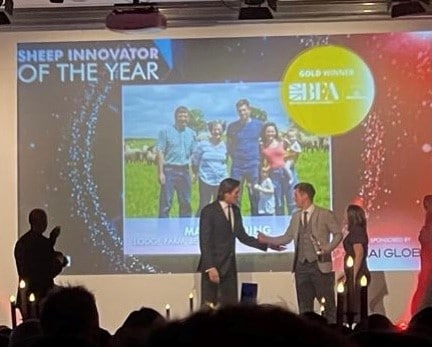 The award is a reward for the decades of hard work and innovation by my parents, Charles and Jan and originally my grandparents Tom and Dorothy. The already successful business I was lucky enough to join was built on;
Quality – always striving to produce the best stock possible
Honesty – always dealing with fellow farmers/customers in an open and fair way
Open-minded – always open to new ideas, technologies and innovations
Improvement – always desperate to be better and breed better than the year before
It was these principles that drove the change in our system to become all grass-fed, to performance record all lambs without creep feed, to sell all rams direct from the farm without any supplementary concentrate feed. Listening to our customers and how their systems were changing, the traits that were financially important to their business is what drives our breeding policy now.
Lambing Ease & Vigour
Lamb Survival
Foot structure/lameness
Clean backends
Ram longevity
Growth from grass
Maternal Ability
These traits are the backbone of our breeding policy for all breeds, Bentley Suffolk, Aberblack and Aberfield.
We are absolutely delighted to receive this award and whilst it is hard to see how we can top Thursday night, it has actually motivated me further to keep on improving what we are doing here at Bentley Suffolks.
Matt Harding